In honor of my upcoming Return to Dry Creek series -- Write a short, short story that includes someone who is coming home, a house on the beach, a letter in a glass bottle, and a midnight kiss.
We'll start on
Monday July 25,
and all entries must be posted by
midnight Eastern time, Friday, July 29.
You may enter up to two times, just label them entry 1 and entry 2.
Janet will pick the winner and announce her/him on
July 30.
The prize is a $25 Barnes and Noble gift card.
Your story can be funny, suspenseful, or sweet -- contemporary, historical or futuristic.
Please remember to follow the guidelines for Love Inspired, Love Inspired Suspense, or Love Inspired Historical, depending on which line you want your story to fit. If yo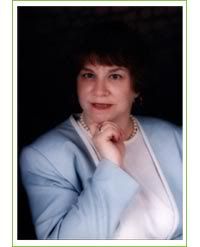 u need a refresher, you can find the guidelines here:
Love Inspired
,
Love Inspired Historical
, and
Love Inspired Suspense
.
Please post your entries in this thread so everyone can enjoy your stories.
About Janet Tronstad:
Janet likes to write books that show people struggling with issues in
their life and in their faith. "We all struggle," she says. "That's
why we like to read about other people who are facing problems."
Enter Here
**************************************************************************************************************
Here's my first entry.
Long Lost Love
On the wraparound porch overlooking the Atlantic Ocean, Carissa found her favorite spot of the quaint beach house with faded yellow paint. It was here that her life changed forever on that cool, November day. The salty breeze blew sand colored hair around her shoulders bringing her back to that moment she spotted the green bottle bobbing up and down in the gentle waves.
That night in the quietness of her kitchen, she read an old love letter sent decades earlier by a Sergeant Tom Blake to Ms. Adeline Jones. After weeks of research, she finally found Mrs. Adeline Cook in the Brookville cemetery. The headstone read "Loving Mother & Grandmother." Even though she did not marry Sgt. Tom Blake, she had a full life leaving a legacy behind. Carissa laid yellow daisies by the stone with tears in her eyes. Most likely the reason she didn't see the shadow fall over grass.
Ding. Ding. Ding. The chimes of the grandfather clock struck twelve pulling her back from her memory. Arms wrapped lightly around her. Feeling a soft breath on her ear, she turned around.
"It's about time you made it." Carissa gazed into navy eyes the color of the dark waters behind her.
Before she could say more, his soft lips met hers for a gentle kiss. All the emotions of being apart for the past week were spoken in that embrace.
"Tom" she whispered against his cheek.
"My darling, Mrs. Cook. Oh, how I've missed you."